Dental

Sealants SHERMAN OAKS
Dental Sealant services offered in San Fernando Valley, Sherman Oaks, CA
Dental sealant is a thin plastic coat paint done on the chewing surfaces of teeth, it is usually done on the back teeth (the premolars and molars)to prevent tooth decay. The sealant bonds into the depressions quickly and groove the teeth, forming a protective shield over the enamel of each tooth. Although thorough brushing and flossing can remove food particles and plaque from smooth surfaces of teeth they cannot always get into all the nooks and corners of the back teeth to remove the food and plaque. Dental sealants help to protect these vulnerable areas from tooth decay by "sealing out" plaque and food.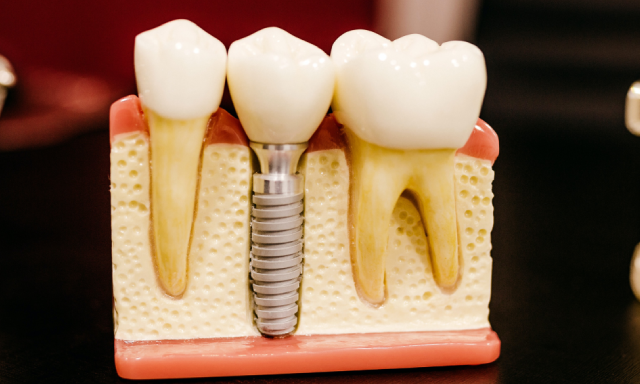 Who Should You Get Sealants?
As there is the likelihood of developing decay in the depressions and grooves of the molars and premolars, children and teenagers are more prone to sealants. However, in case of adults without fillings or decay in their molars can also benefit from sealants. Typically, children should get sealants on their permanent premolars and molars as soon as these teeth come in. In this way, the sealants help to protect the teeth through the cavity-prone years of ages 6 years to 14 years. In some cases, dental sealants may also be good for baby teeth, such as when a child's baby teeth have deep depressions and grooves. As baby teeth play such an important role in holding the correct spacing for permanent teeth, it is extremely important to keep these teeth healthy so they are not lost too early.
How Are Sealants Applied?
Applying dental sealant is a very simple and painless process. It takes just a few minutes for your dentist or hygienist to apply the sealant and seal each tooth. The steps of applying dental sealants are as follows:
First, the teeth which need to be sealed are thoroughly cleaned.
Each and every tooth is then dried, after which cotton or another absorbent material is put around the tooth to keep it dry.
An acid solution is put on the chewing surfaces of the teeth to roughen them up, this helps the sealant bond to the teeth
Sealant is then universally painted onto the tooth enamel, where it bonds directly to the tooth and hardens. At times a special curing light is used to help the sealant harden
The teeth are then rinsed and dried gently.
Can Sealants Be Placed Over The Cavities?
Dental Sealants can be used over areas of early decay or cavities to prevent further damage to your tooth. As some sealants are clear, your dentist can keep an eye on the tooth to make sure the sealant is doing its job well.
If the dental sealants application technique is perfect, it can last a lifetime. More often than not, though, they do need to be replaced. As soon as your child is getting new teeth in with grooves called 'pits and fissures' like premolars and molars, it is suggested to get them sealed once they have erupted. This usually happens at 6, 12, and 18 years of age. Baby teeth or primary teeth can be sealed, but the child should be big enough to tolerate the painless procedure, as it involves being able to hold their mouth open and not move for a few minutes. Usually, younger teeth are treated only on those with an increased risk of tooth decay. It is recommended to get individual advice on when to seal from your dental team. You can seal any vulnerable surfaces, but retention is best in the pits and fissures. Adults are also benefited from sealants. With age, the exposure to decay increases, and the protective quality and biochemistry of saliva changes with certain medications over time. So adults are also candidates for this treatment. But if restoration or implant is done, then that tooth will not benefit from a sealant.
The Advantage of Dental Sealents
They help to fight tooth decay
The procedure is painless and quick
They improve the oral hygiene
They are cheaper than dental fillings
They are very safe to use
The Disadvantages of Dental Sealants
They are not much durable – in 10 years or less, you have to replace them.
They cannot be placed over dental fillings or decayed teeth.
Dental Sealants are not for everyone
They can seal in dental decay only if your teeth are not properly examined, sealants can seal in acids in a decayed tooth, resulting in more harm than good.
Are Dental Sealants Safe?
Safety is a major concern for any medical intervention, especially when the procedure is for kids. The greatest concern for a parent when it comes to the safety of dental sealants is BPA. It is a synthetic compound that is usually found in plastics. Ideally, a large amount of this compound is very harmful to human life.
Since the dental sealants are plastic, they contain some traces of the synthetic compound. Given that you have had the sealants consistently for a couple of years, it is a worry about the amount of exposure you have to that compound.
Having said that, it has been ascertained by The American Dental Association that the amount of BPA present in dental sealants is very minimal. You have a higher chance of being exposed to huge amounts of BPA in your daily life than by oral sealants. This means that dental sealants are very safe for use.
The lifespan of Dental Sealants
Dental sealants can protect your teeth from decay for up to 10 years, but they need to be checked for chipping or wearing at regular dental check-ups. Your dentist can replace sealants when it is necessary.
The cost of dental sealants is not much. Dental insurance may often cover the cost of dental sealants, however, this is dependent on the level of insurance you have. Check with your dentist about the advantages of sealants for your particular situation, and the out-of-pocket costs. Many companies cover the cost of sealants but usually only for patients younger than 18 years. It is suggested to check with your dental insurance company to determine if sealants are covered under your plan.