Endodontics services offered in San Fernando Valley, Sherman Oaks, CA
Endodontics is derived from two Greek words – "endo" which means inside and "odons" meaning tooth. If it's put together these words mean the study of the inner part of the tooth or the dental pulp. Endodontics specialists deal with many diseases that involve dental pulp and the procedures to treat them. As the dental pulp is the innermost part of the tooth, this pulp is protected by the outermost part of the tooth ie the enamel, as well as by the dentin which lies underneath the enamel. This hard casing of the pulp protects it from becoming infected by microbes that are present in the mouth. In cases of tooth decay, this outer cover erodes and forms holes or cavities that exposes the dental pulp to these microbes and also to hot and cold temperatures. Since the pulp is rich with nerves and blood vessels, any infection of the pulp can lead to sensitivity and toothache easily.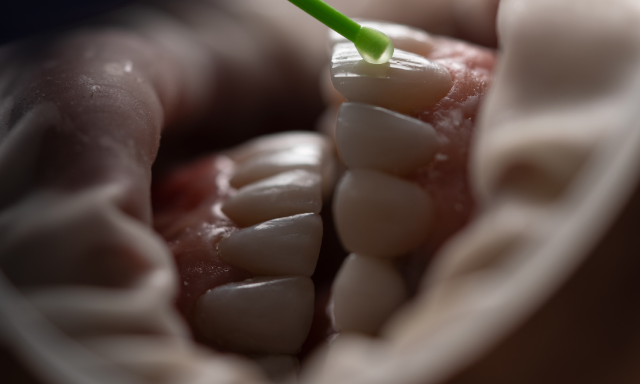 When do you need to visit an endodontics specialist?
If you're experiencing tooth pain or you have injured your tooth or your tooth is sensitive to hot or cold, it's time to make an appointment to see an endodontist. Further, you may need to call an endodontist for:
Lingering a tooth pain
Pain in your mouth or jaw for an unknown reason
Teeth that are sensitive to heat and cold temperature or sweet foods.
Swelling near affected teeth or gums.
Few causes of tooth pain (such as a tooth abscess) can pose a serious threat to your health if it is not treated long enough. Seeking immediate treatment if you have injured your mouth in an accident or experienced possible signs of infection,
Redness or swelling in your mouth that spreads to your cheek
Difficulty in breathing or swallowing
Fever
What does an endodontist do?
Endodontists are also known as root canal dentists. While general dentists and endodontists both can treat root canals, endodontists perform this procedure much often. This higher volume and additional training transform to endodontists' higher level of expertise in performing root canal treatment. An endodontist specializes in diagnosing the complex reasons for tooth pain. They also perform other dental surgeries like:
Retreatment of endodontic: Removing and replacing materials used during a previous root canal that did not heal properly.
Emergency surgery: This involves repairing complex dental injuries or treating severe tooth infections.
Removal or extraction of tooth surgery: Pulling a tooth when its tissues are too damaged to be saved.
Implant surgery: Surgical placement of a dental implant which can be used to support prosthetics, such as bridges, to restore look and function after a tooth must be removed.
Endodontic surgery: Few specialized surgeries, such as apicoectomy (removal of the end, or tip, of a tooth's root).
Difference between Dentist and Endodontist
All endodontists are dentists only, less than three per cent of dentists are endodontists. Just like a doctor in any field, endodontists are specialists because they have completed an additional two or more years of training beyond dental school. Their additional training focuses on how to diagnose root canal treatment, tooth pain and other procedures relating to the interior of the tooth. In many cases, endodontic treatment can save a diseased tooth. For this reason, endodontists always refer to themselves as Specialists in Saving Teeth. By limiting their practise only to endodontics, endodontists focus exclusively on dental pulp treatment. They complete an average of 25 root canal treatments every week, while general dentists may typically do two root canals. Endodontists don't place fillings or clean teeth — they fully dedicate their time to diagnosing and treating tooth pain. They are skilled specialists in finding the cause of oral and facial pain that has been difficult to diagnose and left untreated.
What do endodontists treat?
Primarily an endodontist treats tooth's pulp (interior tissues) or root tissues that have undergone damage from some of the following causes:
Tooth decay, like a cavity that is untreated from plaque that damages a tooth's root tissues.
Treating tooth abscess, a buildup of pus that forms when bacteria gets inside your tooth or gums).
Treating any type of tooth injury due to trauma (such as a hard fall).
Treating a cracked tooth, when a crack extends to a tooth's pulp tissue.
The future direction of endodontics is bioactive endodontics. By definition, it means having a biological effect. Bioactive endodontic treatment can be achieved by either vital pulp cryotherapy or regenerative endodontics. Vital pulp cryotherapy is the use of sterile ice (cryotherapy) in conjunction with EDTA, bioceramics (BCs), and restorative all materials on pulp tissue that has been exposed or indirectly exposed due to a carious lesion. Regenerative endodontics is shown to provide a more biological approach to conventional endodontic treatment than the current clinical methodology. This procedure can be done easily on both necrotic and vital pulps of mature and immature permanent teeth. Regenerative endodontics also uses periradicular blood to cover a prepared canal and thus eliminates the use of warm vertical and cold lateral compaction techniques, along with carrier-based root-filling materials for canal obturation. After a regenerative endodontic procedure, the tissues in the canals are cementum-like, bone-like, and periodontal ligament-like tissues with blood vessels and nerves. Although these tissues are not true pulpal tissue, they are the host's vital tissue as they oppose to foreign obturation material.
Advances in materials, techniques and equipment have allowed many general practitioners to expand their services to include endodontic procedures very easily. While these technological developments have contributed to more predictable and successful RCT, successful treatment remains grounded in the knowledge of the dentist and the application of basic biological and mechanical principles. The key to successful outcomes of treatment is for the clinician to recognize his or her skill and comfort levels. By choosing cases wisely and referring patients to the endodontist when appropriate, practitioners can help ensure the best possible care to the patients making endodontics success rate higher.