Fluoride services offered in San Fernando Valley, Sherman Oaks, CA
Fluoride is a mineral in your bones and teeth. It's also found naturally in water, soil, plants, rocks, air. Fluoride is usually used in dentistry to strengthen enamel, which is the outer layer of your teeth. It helps to prevent cavities.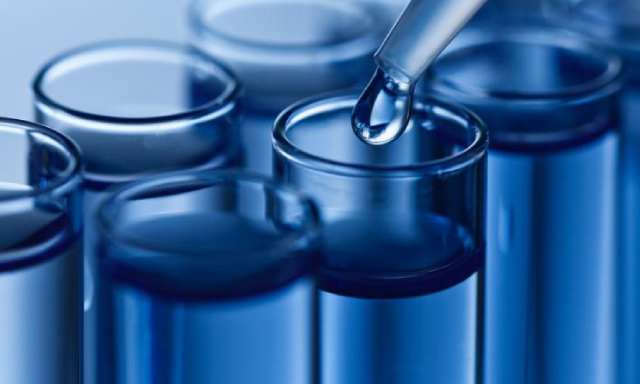 What is fluoride used for?
For human health, fluoride is mainly used to improve dental health. You can sometimes find it in your local water supply and various over-the-counter (OTC) products, like:
All Toothpaste
Mouth Wash
Maximum supplements
If you tend to get a lot of cavities, your dentist will suggest you of using a prescription mouth rinse with fluoride. These mouth rinses generally have a higher concentration of fluoride than OTC options do. Fluoride is also used in medical imaging scans, like PET scans.
What are the benefits of fluoride?
Fluoride is very beneficial to teeth because it helps to:
Rebuilding (remineralizing) weakened tooth enamel
Slowing down the loss of minerals from tooth enamel
Reversing early signs of tooth decay
Preventing the growth of harmful oral bacteria
Usually, when bacteria in your mouth break down sugar and carbs, they produce acids that eat away the minerals in your tooth enamel. This loss of minerals from your tooth enamel is called demineralization. The weakened tooth enamel leaves your teeth vulnerable to bacteria that cause cavities.
Fluoride also helps to remineralize your tooth enamel, which can prevent cavities and reverse early signs of tooth decay.
As fluoride is a mineral found naturally in the earth's soil, water, and even in foods. Children benefit from fluoride systemically from 6 months to 16 years to strengthen and protect their teeth as they are being formed. Both children and adults benefit from topical fluoride to protect their teeth from decay.
Fluoride plays an important role to protect your teeth in the following ways:
Acids in your mouth are formed when bacteria consume sugar, or from the foods themselves. These acids will dissolve or demineralize the enamel on a tooth. Fluoride helps in protecting your teeth from this process.
When the fluoride is present during remineralization, the minerals deposited are harder than they would be without fluoride. This strengthens the enamel and protects against any further damage to the enamel.
One of the easy ways to increase fluoride levels is through fluoridated water. Floss hygienists always recommend brushing twice a day with fluoride toothpaste that has the approved ADA seal.
Babies younger than 6 months old usually do not need any fluoride at all. At a baby's 6-month check up with a paediatrician, parents can discuss the requirement of fluoride supplements or fluoride drops for babies. As soon as babies get their first teeth, parents should begin brushing the teeth with fluoride toothpaste to cash in on the topical benefits of fluoride. You should start introducing fluoride for babies as the teeth come in by brushing it with a dab or a smear — the size should be no bigger than a grain of rice or toothpaste with fluoride. It is not necessary to use "baby toothpaste." Any over the counter version of fluoride toothpaste will do.
Disadvantages of fluoride
Like with anything in the world, too much fluoride may be harmful, and in extreme instances of overexposure (for example, consuming multiple tubes of toothpaste in a single session), even deadly. Systemic toxicity can be avoided when children are properly supervised. However, there are some disadvantages to fluoride as well.
The common trend resulting in too much systemic fluoride can cause discolouration or pit to permanent teeth. The risks of overexposure are especially high for children below the age of 8 because their permanent teeth are still developing. Too much fluoride may cause enamel fluorosis, which results in discolouration of the enamel of a child's adult teeth. Many cases of enamel fluorosis are mild and occur as a result of a child ingesting too much mouthwash or toothpaste. Too much fluoride in a child's body can result in their feeling ill — with symptoms like nausea, diarrhoea — which can last for up to 24 hours
Usually, fluorosis occurs after prolonged exposure to excessive amounts of fluoride. There are two types: dental (affecting the teeth) and skeletal (affecting the bones). Mild dental fluorosis is characterized by white spots on the teeth, this is fairly common and presents only a cosmetic issue. More severe cases are less common but are associated with brown stains and weakening the teeth. Dental fluorosis only occurs during the formation of teeth in childhood, but the most critical time is below age 2. Skeletal fluorosis is a bone disease that involves accumulating fluoride in the bone over many years. Early on, symptoms include stiffness, joint pain. Advanced cases may eventually cause altered bone structure, calcification of ligaments and many more.
Overexposure to fluoride is preventable, though, with the easiest way being to keep toothpaste and mouthwashes out of reach of small children.
Is Fluoride Bad for Babies?
A little fluoride for babies is not bad, but as with most things, too much fluoride can be. Babies and children need less fluoride than adults, very small doses of fluoride aren't harmful to babies smaller than 6 months old. Once babies' teeth begin to come in, oral hygiene begins too. The addition of dental hygiene practices, with fluoride toothpaste, protects the new teeth. It is advisable to use a dab of toothpaste no bigger than the size of a grain of rice for babies, as they are apt to swallow the toothpaste. Babies must have their first dental appointment by their first birthday, and a pediatric dentist can advise you on how to best get your little one on the right track to maintain dental hygiene.
Like many other nutrients, fluoride appears to be safe and effective when used and consumed in appropriate amounts. It helps prevent cavities, but ingesting it in very large amounts through drinking water or other means may lead to serious health issues at times. However, this is mainly a problem in countries with naturally high fluoride levels in the water. The amount of fluoride content is tightly controlled in countries that intentionally add it to drinking water. However, some evidence suggests that even controlled levels of fluoride in water can affect brain development in infants. While fluoridated community water appears to be mostly safe, new research is needed to assess its usefulness.