Pediatric

Dentistry SHERMAN OAKS
Pediatric Dentistry services offered in San Fernando Valley, Sherman Oaks, CA
Pediatric dentists are solely dedicated to the oral health of children from infant years through teen years. They have the qualifications and expertise to care for a child's teeth, gums, and mouth throughout the various stages of childhood. Children start getting their baby teeth during the first 6 months of life. By the age of 6 or 7 years, they start to lose their first set of teeth, which eventually are replaced by a secondary that is the permanent teeth. Without proper dental care, children face possible oral decay and disease that can cause complications and pain throughout the life. Today, early childhood dental caries an infectious disease is more common in children than asthma and hay fever.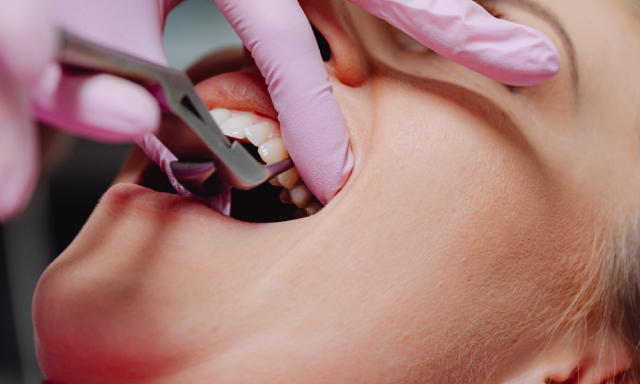 When Does My Child Need to See a Pediatric Dentist for the First Time?
The American Dental Association recommends that children should visit a dentist by their first birthday or within six months of the eruption of their first tooth, whichever comes first. This early visit helps in establishing your relationship with the dentist, it also starts a good practice of preventative screenings and helps acclimate the child so future visits aren't scary. The earlier a child visits a dentist, the better their future oral health will be.
What does Pediatric Dentist do?
Pediatric dentists usually provide comprehensive oral health care that includes the following:
Oral health exams are needed for infants, which include risk assessment for caries in mother and child
Provides preventive dental care including cleaning and fluoride treatments, as well as nutrition and diet recommendations
Counselling for oral habits (for example, pacifier use and thumb sucking)
Early assessment and treatment for straightening teeth and correcting an improper bite if required(orthodontics)
Repairing of tooth cavities or defects .
Diagnosis of all oral conditions associated with diseases such as diabetes, congenital heart defect, asthma, hay fever, and attention-deficit/ hyperactivity disorder
Managing gum diseases and conditions including short frenular, mucoceles, ulcers and pediatric periodontal disease
Treatment for dental injuries (for example, fractured, displaced, or knocked-out teeth)
Extra care is given by Pediatric Dentist
While a pediatric dentist can do all that a regular dentist does, they also provide a variety of extra services which you won't find anywhere else. The pediatric dentist focuses on preventive health and maintenance, and they work hard to help your child develop all good habits for the future. A good pediatric dentist offers these services too:
Diet and Nutrition Guidance: Kids can develop strong and healthy teeth only if they're getting the right nutrition. Sugar causes tooth decay, yet it is often the thing kids crave the most. Healthy foods like milk and fruit contain a considerable amount of natural sugar, so keeping a balance in your child's diet is very essential. Your pediatric dentist can get you started by guiding you on which food to incorporate and in what quantity and which food to avoid.
Tips and Advice for Parents: Being a parent you have a lot of questions about your child's dental health, and a regular or family dentist may not be able to answer them always thoroughly. For example, one common concern all parents have is regarding thumb-sucking. It's perfectly normal in infants but can cause problems if it persists with older children. A pediatric dentist has the expertise and is familiar with this type of concern and can offer detailed suggestions if it becomes a problem.
Suggestions and Resources for Developing Health Habits: Kids are never interested in the finer points of dental maintenance, but you still want them to develop oral health habits which they will keep for life. A regular or family dentist may have some pamphlets to hand out, but a pediatric dentist has multiple strategies that they are happy to share with you. For example Baby's teeth flossing habits.
There are innumerable details to think of when it comes to caring for kids teeth and gums. Even the most simple act of brushing their teeth comes with so many thoughts. Your pediatric dentist can guide you to deliver the best at-home dental care to your child.
How to Select the Right Pediatric Dentist?
When you are looking for the perfect pediatric dentist for your child there are a few factors that are recommended while choosing a pediatric dentist:
The Clinic environment: A good pediatric dental clinic will have a child-friendly environment. It should be fun, playful and have kid-friendly things in the waiting room (toys, children's/teen's books, and magazines, etc.). These careful touches to the space show that the dentist's practice is indeed children friendly. Kids become comfortable and it makes the visit much easier.
Tricks and Tactics for Dealing with misbehaving children: In any pediatric practice, it is normal for doctors to encounter kids who misbehave in one way or another. As a parent, it is important to observe your prospective dentist's reaction to your child's behaviour. During the first visit with your child to a new pediatric dentist, you should study how the dentist reacts when and if your child does something out of order. The objective is to find a dentist that handles misbehaving children as calmly and gently as possible.
The size of the medical tools used: Pediatric dentists have smaller medical tools that fit and work better in smaller mouths. In your first visit to a pediatric dentist, take note of the size of the tools used and consider whether or not they're smaller than the tools at a general dentist's office. If the right-sized tools are not there for the job then the clinic should be avoided.
Having good dental health is one of the most important steps toward general physical health, and helping kids develop healthy dental habits when they're young makes a lifelong difference. So it is important to regularly visit the pediatric dentist to give that extra care to your child so that he gets proper oral care.