Emergency

Dentistry SHERMAN OAKS
Emergency Dentistry services offered in San Fernando Valley, Sherman Oaks, CA
Are you in pain? Dental emergencies can happen anytime, leaving you in discomfort and anxiety. You need swift and expert care to alleviate your pain and prevent further complications when such situations arise. 
At Sherman Oaks Smile Studio, we understand the urgency of dental emergencies, and our dedicated team is here to provide you with the prompt and compassionate care you need.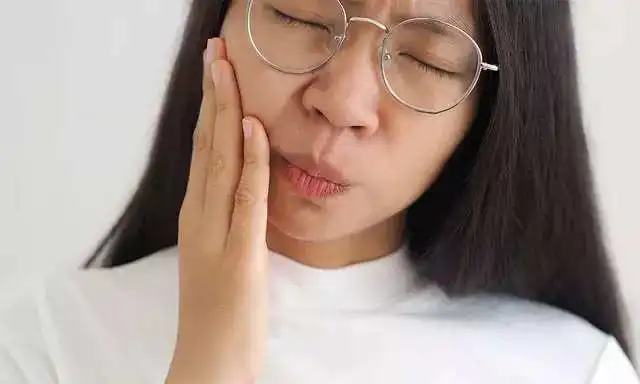 When You Need Urgent Dental Care?
In times of dental distress, it's crucial to understand when a situation warrants immediate attention from an emergency dentist. While not every oral concern demands urgent care, assessing the severity of your dental issue can save you from unnecessary trips to the dentist's chair.
Restorative Emergencies
Unexpected accidents can occur at any given moment. One such misfortune could involve a missing or chipped tooth, which demands immediate attention from an emergency dentist. 
These restorative emergencies require urgent dental care to preserve your teeth's functionality and your smile's aesthetics.
Severe Gum Pain
You should not ignore persistent tooth, jaw, or gum pain, especially if it lingers for over two days. Slight discomfort may occasionally go away on its own. However,  anyone experiencing intense, constant pain should take it seriously and visit the emergencey dentistry near their location immediately. 
Tooth Abscesses
These painful dental conditions arise when pockets of pus form beneath teeth, causing excruciating discomfort. More alarmingly, a tooth abscess can escalate into a life-threatening infection if left untreated. Thus, seeking an emergency dental clinic is paramount.
Lost Fillings
Patients losing their cavity fillings or crowns opens the door to potential dental troubles. These exposed areas are susceptible to infection, making prompt replacement a crucial step. 
Not only does this remedy eliminate discomfort, but it also reduces the likelihood of a more severe infection setting in. Delaying treatment in such cases can elevate the pain, making visiting an emergency dentistry clinic imperative.
Our Emergency Dental Service
Emergency Root Canal
Are you experiencing severe tooth pain? A root canal might be the solution. Our emergency dental specialist, Dr. Zarabian and her team perform emergency root canals to alleviate pain and save your tooth. By removing infected pulp, we prevent further damage and help you regain your oral health.
Benefits
Rapid pain relief

Preservation of your natural tooth

Expert care from experienced dentists
Emergency Tooth Extraction
Sometimes, a tooth is beyond saving, and extraction becomes necessary. Our emergency tooth extraction service ensures that the procedure is performed safely and as painlessly as possible. We prioritize your comfort and recovery.
Benefits
Swift removal of problematic teeth.

Minimized discomfort during the procedure.

Aftercare guidance for a smooth recovery.
Damaged teeth can be restored to full function and appearance with an emergency dental crown. It is often placed after a root canal or tooth fracture.
Benefits
Restores tooth shape and function.

Prevents further damage.

Enhances your smile.
Emergency Pediatric Dentistry Services
Your Child's Smile Is Our Priority
At Exceptional Emergency Pediatric Dentistry, we understand that your child's dental health is paramount. Dr. Zarabian is our emergency dentist, Sherman Oak. She specializes in providing top-notch emergency pediatric dental care to ensure your child receives the best treatment when they needs it the most. Dr. Zarabian's dedicated team of pediatric dental professionals is committed to delivering exceptional emergency dentistry services that cater to your child's unique needs.
Our Pediatric Dental Services
We provide various emergency dentistry services to address all your child's dental needs. Our services include:
1. Emergency Dental Care
How It Works
When a dental emergency strikes, you can count on us to be there for your child. Dr. Zarabian immediately cares for dental emergencies, including toothaches, dental trauma, and more. She is our experienced pediatric dentist, available around the clock to provide prompt and compassionate care to alleviate your child's pain and discomfort.
Benefits
Rapid response to dental emergencies

Skilled and experienced pediatric dentists

Comfortable and child-friendly environment

Advance dental equipment
2. Pediatric Dental Examinations
How It Works
Regular dental check-ups are crucial for maintaining your child's oral health. Our comprehensive pediatric dental examinations thoroughly assess your child's teeth, gums, and oral health. Dr. Zarabian also provides dental cleanings and fluoride treatments to keep your child's smile bright and healthy.
Benefits
Early detection of dental issues

Preventative care for long-term dental health

Gentle and caring approach to ease any anxiety

Personalized treatment plans
3. Dental Sealants and Fluoride Treatments
How It Works
Dental sealants and fluoride treatments prevent tooth decay in children. Dr. Zarabian applies dental sealants to protect the chewing surfaces of your child's molars. Fluoride treatments strengthen tooth enamel, reducing the risk of cavities.
Benefits
Effective protection against cavities

Painless and quick procedures

Non-invasive and safe treatments

Improved oral health for your child
4. Pediatric Dental Restorations
How It Works
In cases where dental issues require treatment, Dr. Zarabian offers a variety of pediatric dental restorations. These include tooth-colored fillings, crowns, and more. Dr. Zarabian aims to restore your child's dental health while ensuring comfort.
Benefits
Aesthetic restorations that blend seamlessly with natural teeth

Pain-free procedures

Durable and long-lasting results

Preservation of your child's smile
Benefits of Choosing Sherman Oaks Smile Studio for Emergency Dentistry
When you choose Sherman Oaks Smile Studio for your emergency dentistry needs, you benefit from:
Experienced Professionals: Dr. Zarabian and our team of skilled dentists and specialists have extensive experience in handling dental emergencies. Dr. Zarabian is well-versed in emergency procedures, including root canals, tooth extractions, and restoration treatments. We have the knowledge and technology to address your dental emergency effectively.
High-quality technology: We use the latest dental technologies to ensure accurate diagnosis and effective treatment.
Personalized Care: Dr. Zarabian understands that every patient is unique and tailors our treatments to your needs.
Compassionate Approach: Dr Zarabian prioritize your comfort and well-being, providing gentle and caring dental services.
Quick Response: We offer same-day emergency appointments to promptly address your urgent dental needs.
Affordable Pricing: Our prices for emergency dentistry services are transparent and competitive.
24/7 Availability: Dental emergencies can happen anytime, day or night. That's why we offer round-the-clock availability, so you're always provided with the required care.
Emergency Dental Consultation
Is your dental issue an emergency? Our dental consultation services can help you determine the severity of your condition. Don't wait until the pain becomes unbearable – consult with us for the guidance you need.
Benefits
Prompt evaluation of your dental concern.

Peace of mind knowing if it's an emergency.

Expert advice on the next steps.
Emergency Dental Consultation
Sherman Oaks Smile Studio is here to provide expert emergency dental care during dental distress. Don't let dental emergencies disrupt your life. Contact us to book your emergency appointment dentist, and we'll be by your side, ensuring you get the care you need to regain your comfort and smile. Remember, your oral health is our top priority.